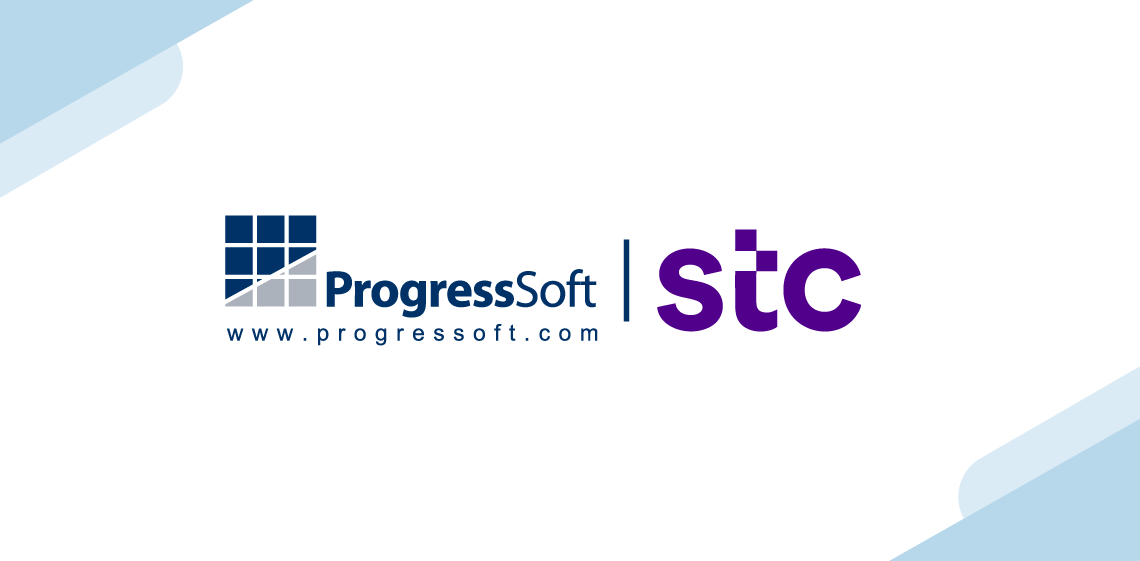 Al Ali: The solution provides stc customers with a comprehensive range of payment options that best suit their diverse needs
Khalili: We are proud to partner with stc to deliver advanced new payment services to their customers
Kuwait Telecommunications Company – stc, a world-class digital leader providing innovative services and platforms to customers, enabling the digital transformation in Kuwait, commemorated the one-year mark since the significant upgrade applied to its payment infrastructure through the successful launch of ProgressSoft's Payments Hub Platform.
The collaboration between stc and the ProgressSoft's Payments Hub Platform aimed to introduce a new range of services including managing all payment types from services, agents, and dealers, and supporting new channels and payment services. This is in addition to automated reconciliation, enhanced management over channels, payment methods and limits, and the introduction of new payments such as multiple contracts. The state-of-the-art payment gateway falls in line with stc's digitization strategy and aims to provide customers with a cutting-edge payment gateway that meets their diverse needs. The integration of the payment gateway into stc's existing products and services line ultimately enhanced the user experience through seamless transactions with minimal processing times.
To accelerate its vertical transformation and support the digital strategies of its diverse customer base, stc launched the advanced e-payment solution to offer flexible, automated, scalable, guaranteed, and reliable service solutions. The new payment gateway system is designed to fulfil a wide range of industry transformations and business model requirements, providing stc customers with a comprehensive range of payment options, including KFAST integration, multiple channels, payments and dealers management, and an automated reconciliation process with banks and IT systems.
The platform can handle all types of payments, including online payments, Apple Pay, and mobile payments, and is fully integrated with stc's existing infrastructure, enabling seamless and secure payments through various channels. This includes local and international card payment gateways, supporting all types of cards worldwide. Customers can enjoy simpler payment experiences using credit cards, K-fast, and scheduled payments. Moreover, it provides stc's technical, finance, and customer care teams with faster reconciliation processes, enhanced user interface experiences, and easily configurable templates for customer interactions.
Overall, stc's advanced e-payment solution represents a significant step forward in supporting the digital strategies of its customers by providing a comprehensive, secure, and efficient payment infrastructure that meets the needs of a wide range of businesses and industries. The solution will also help enhance the customer experience by granting access to real-time monitoring and reporting, allowing the Company to track and manage all transactions efficiently.
Chief Technology Officer of stc, engineer Fahad Al Ali, said, "We are delighted to continue our strong partnership and collaboration with ProgressSoft, especially considering how the payment gateway has transformed the way our customers execute transactions. Designed to cater to various industries and business models, the solution provides stc customers with a comprehensive range of payment options that best suit their diverse needs and requirements."
Al Ali added, "At stc, we believe in continuously enhancing our customers' experience, and we recognize the crucial role that payment gateways play in achieving this goal. Our goal is to continuously upgrade the solutions offered to our customers with innovation remaining at the forefront of our approach. stc has been continuously evolving its capabilities through innovation and the use of new technologies, and we aim to maintain this momentum in line with Kuwait's 2035 Vision ."
"We are proud with our strategic partnership with stc, the pioneering digital enabler in Kuwait, to develop new digital solutions and deliver advanced new payment services to their customers," noted Tawfiq Khalili, ProgressSoft Kuwait's Country Manager, "Our Payments Hub is designed to meet the growing demand for scalable and efficient financial transactions, and we are honored to have it contributing to stc's outstanding services to its customers, allowing them to enable their digital transformation strategies in a more efficient way."
It is worth mentioning that since early 2022, the solution has successfully processed a higher volume of transactions and transformed them into efficient processes. This has denoted it as a success story within stc that has shown substantial improvement for all stakeholders.