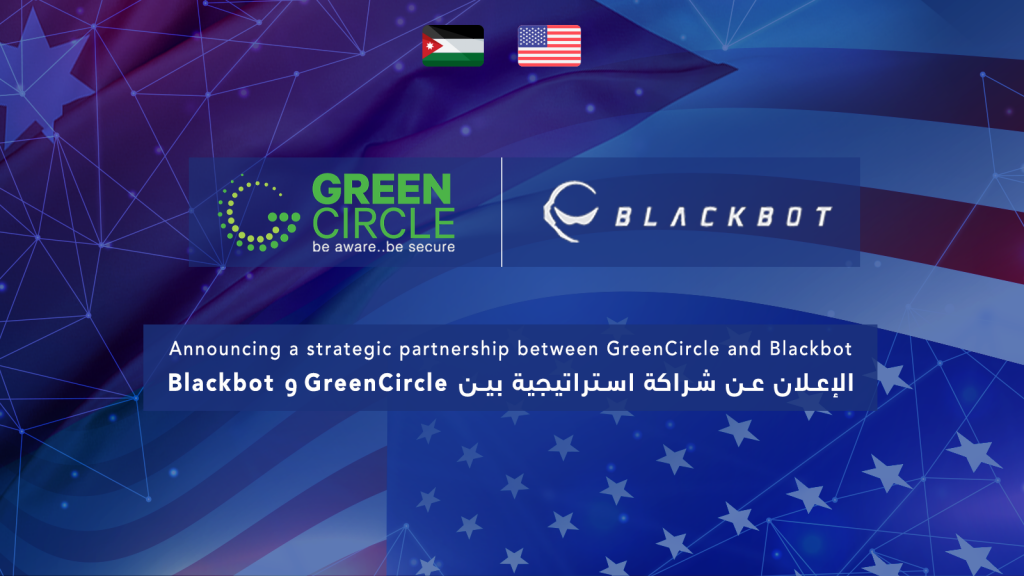 We are delighted to announce our strategic partnership with leading Global Attack Intelligence Platform Blackbot, Green Circle with its commitment to provide an advance offensive operation, security automation, and intelligence analytics across the Middle East in the Cyber
Security Domain.
By this partnership, we can deliver best in class Attack Intelligence solutions.
Blackbot is a US based cyber security company that helps organizations verify and eliminate the risk of targeted attacks in minutes.
Blackbot specialized in Security Automation, Threat Intelligence, Network Penetration Testing, Breach and Attack, Attack Vector Management, Attack Intelligence Operations, Adversary Emulation, MITRE ATT&CK, AWS Security, Red Team Operations, Purple Team Operations, and Risk Management.
Green Circle is an IT company specialized in Cybersecurity and software solutions that is successful in securing projects in Jordan, Saudi Arabia & GCC countries. We embarked middle east market for managed IT &
security services after instating our state-of-the-arts Security Operation Centre (SOC) which provides 24X7 monitoring services at Jordan University of Science and Technology, Jordan. Green Circle Company has objectives of providing qualitative Security consultancies services and solutions to Government networks and corporate businesses.