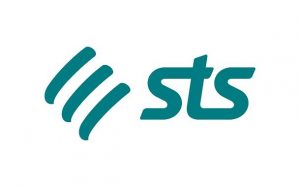 STS – a leading provider of comprehensive information technology (IT) solutions – has signed an agreement equipping Nuqul Automotive with STS Cloud Customer Relationship Management (CRM) as a Service. The solution aims to assist the car distributor in analyzing the data of existing and new customers, while enhancing the quality of extended services. The agreement was inked by STS General Manager of Cloud and Advanced Solutions, Mohammad Adnan, and Nuqul Automotive General Manager, Imad Hanania.
The unique STS Cloud CRM as a Service was customized to cater to the needs of the automotive industry and more specifically to Nuqul Automotive's standards and requirements. In addition, the cloud solution enables users to access the various internal communication channels via a single platform; create, execute and track marketing campaigns; and coordinate between the marketing and sales teams. Leveraging smart reporting capabilities, STS Cloud CRM as a Service boasts a comprehensive and integrated customer database – including a detailed analysis of behaviors and preferences. As part of the solution, STS also offers an in-built support hub to help Nuqul Automotive employees access work data around the clock, as well as a mobile application that permits real time data updates, anytime and anywhere. Furthermore, STS Cloud CRM as a Service presents Nuqul Automotive with a clear overview of leads, detecting new opportunities, analyzing marketing campaigns and keeping users in full control of their data.
"Our collaboration with Nuqul Automotive is testament to the technological advancements of our cloud solutions. As we look to support various local sectors, this step marks our first entry into the automotive industry. We are confident that STS Cloud CRM as a Service will add great value to Nuqul Automotive, revealing new opportunities, elevating customer experience and facilitating follow-up on all details related to the decision-making process via one integrated platform," commented Adnan.
In turn, Hanania stated, "As part of our ongoing commitment to finding new ways to upgrade our services, we signed an agreement with STS to launch STS Cloud CRM as a Service, which signifies an important step in Nuqul Automotive's unwavering efforts to deliver the best, most distinctive and comprehensive services in the region."