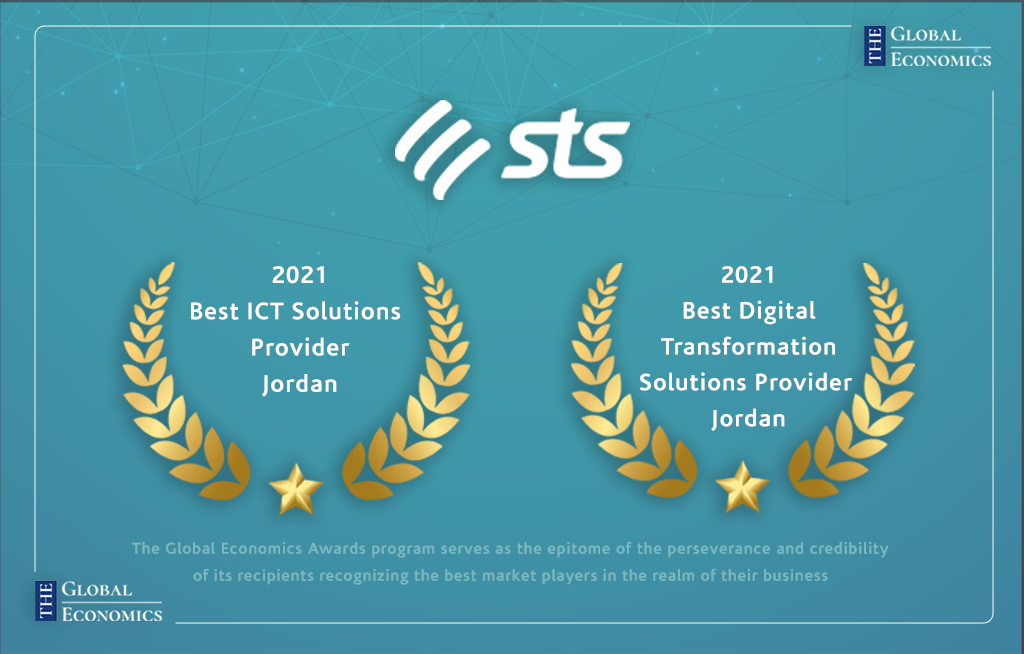 STS today announced it has been recognized with two titles by The Global Economics Awards, a program by The Global Economics Limited online and print business news magazine that is known for providing thoughtful and in detail analysis of the current issues in varied sectors worldwide.
STS has been chosen as the Best ICT Solutions Provider and Best Digital Transformation Solutions Provider in Jordan for the year 2021 for its numerous efforts in the Kingdom in this arena, and was honored among a vast number of companies in the IT industry globally.
The Global Economics Awards distinguish companies that have excelled in their industry and across a number of specializations in the Middle east and Worldwide, for being the best market players in the realm of their business to motivate and reinforce the confidence of business enterprises.