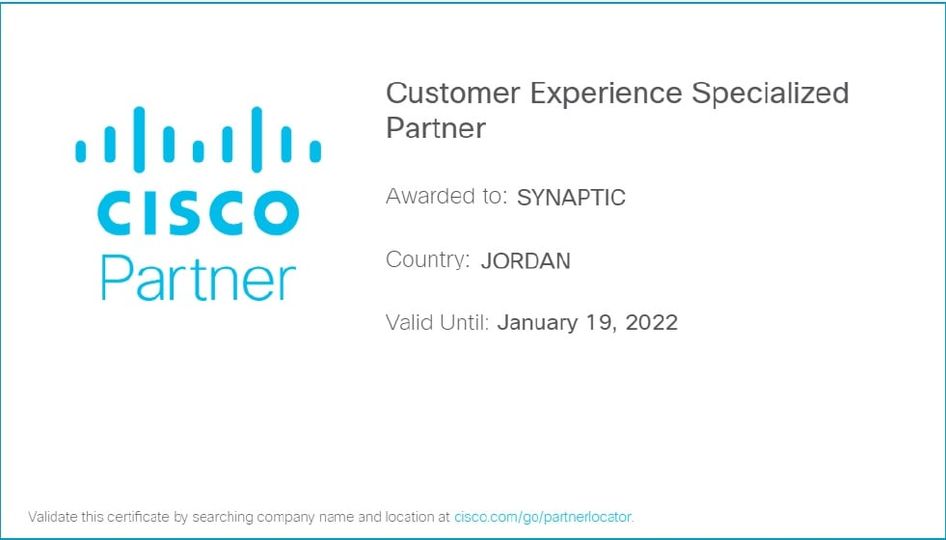 Synaptic Technologies to be recognized by Cisco to be among the leading companies in MENAL (Middle East North Africa Levant) to be Awarded Customer Experience, Specialization Partner!
By achieving the Customer Experience Specialization Synaptic Technologies has demonstrated that it is qualified to support customers across the full lifecycle of its solutions and impact customer business outcomes.
We dedicate this success to our valued customers and team, looking forward to serving you the best way possible adopting the latest strategies and programs.