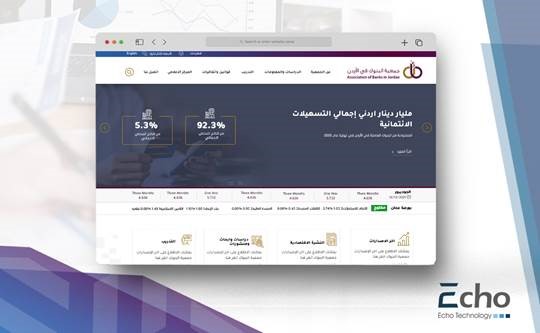 The Association of Banks in Jordan launches its new website in collaboration with Echo Technology under the domain www.abj.org.jo following the latest websites design and development technologies aiming to keep pace with the latest global developments and provide all information in a clear and modern way to citizens.
The website provides the visitor with various information and details about the association its vision, board, members, and media center to help its audience stay updated with the association's latest news and activities, in addition to tenders, frequently asked questions and more information related to the association and its work.
Through the website, the association is able to present various information about the local stock market indices, banking development, banking publications, financial reports, and magazine. Along with presenting banking indicators using charts and infographics.