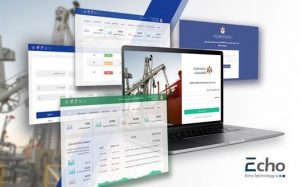 The Ministry of Energy and Mineral Resources in collaboration with Echo Technology launches MEMR Exemptions eServices in addition to MEMR Investors eServices .
MEMR Exemptions eServices aims to fully automate the process of requesting an exemptions service in an easy and effected manner by the beneficiaries. Companies that have an account over the portal shall be able to benefit from the following services:
Exemption from the inputs of solar water heating system and solar cells service
Exempting the inputs of electrical energy production systems using solar energy service
Exemption of energy-saving systems, devices, and equipment service
In addition to the Exemptions services, Echo has also worked on building the Investors services that automat and facilitate the services procedures provided to the investors in strategic mineral. Starting from submitting investments requests down to the evaluation and approval of MEMR and the stakeholders  .the portal's services are the following:
Request for direct bid for projects to exploit oil shale or coal service
Request for direct supply of strategic minerals projects service
Request for direct bid for petroleum projects service
Both list of services were designed and developed supporting requests inquiries, reference numbers auto generating and sending notifications. In addition to being integrated with eleven service stakeholders to ensure service workflow automation fulfilment.