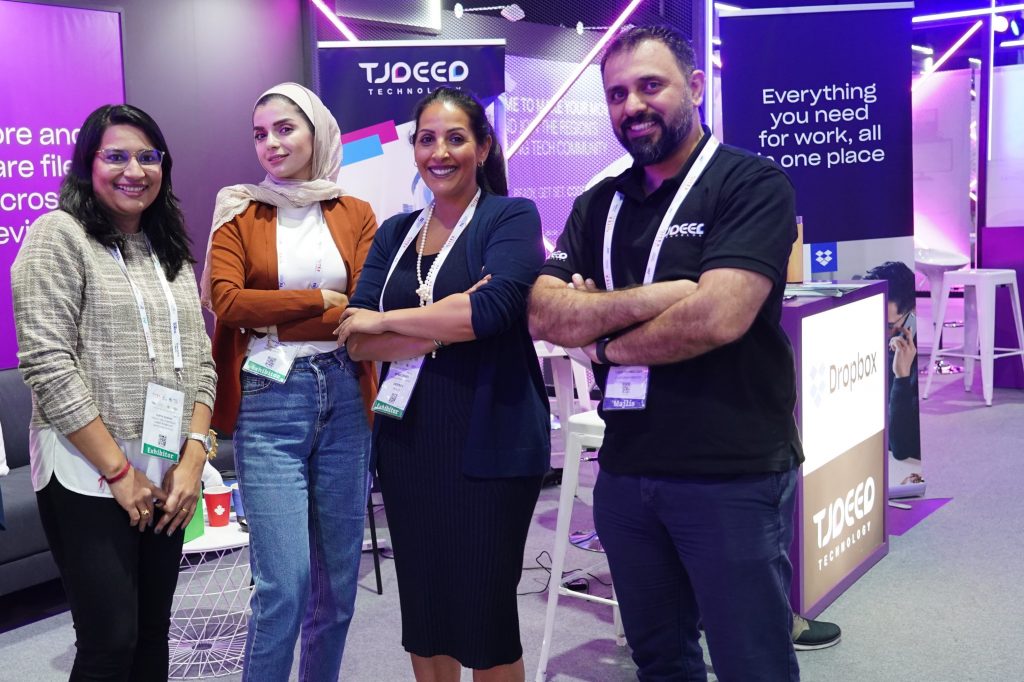 TjDeeD Technology and Dropbox announced their strategic partnership at GITEX Dubai 2022, the partnership includes the distribution of Dropbox's services and solutions in the MENA Region by TjDeeD Technology offering unlimited support for customers.
About the partnership, the Regional Sales Manager at Dropbox Hiyam Chraiti said, "we are delighted with partnering with TjDeeD Technology to offer and deliver our services in the MENA Region, and we believe that Dropbox's business solutions and services will fulfill the needs of companies from different sectors in the region and help them save time and improve the efficiency of procedures".
About choosing TjDeeD Chraiti added, "we are most certain that TjDeeD Technology team will be up for this great roll, they have a long history of providing IT and digital services with high level of proficiency and a unique team of technical experts".
About TjDeeD's role, CEO of TjDeeD Technology, Ashraf AlQudah said, "we are proud to partner with Dropbox; a company with exceptional services and creative solutions, and we are excited to deliver these services and solutions to our customers helping them succeed in their digital transformation journey and enhance the efficiency of day-to-day procedures. In addition to offering unlimited technical support"
AlQudah added, "Dropbox vision and portfolio of services align with TjDeeD's and I can see a bright future for this partnership filled with new achievements and success stories for both parties".
TjDeeD Technology and Dropbox kicked off their partnership at GITEX Dubai 2022 where they shared the same booth and announced their partnership in offering services to businesses in the MENA Region.