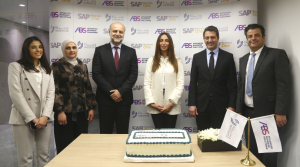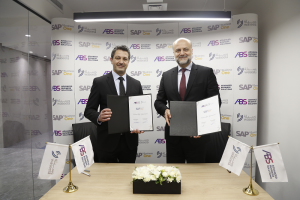 Waseela, a leading systems integrator in the region, announces a partnership with ABS, the first SAP Gold Partner in Jordan, to implement the leading ERP solution, SAP Business One, which is all-inclusive in catering to the needs of all Waseela departments and Business Units, covering Finance, Logistics, Warehouse, Sales, Operations & Projects, and After Sales Services.
Operations Excellence Partnerships are part of Waseela's efforts to continuously elevate the efficiency and excellence of offerings to clients while meeting the highest international standards. With SAP Business One ERP system, Waseela looks to improve its operational efficiencies by gaining a unified view of its business across different units and facilitating business growth through strong multi-department reporting and control in addition to providing transparency and instant visibility into regional operations.
Waseela CEO; Bilal Al Anani stated that "Waseela's operational excellence is a key differentiator in the market and a driver for our clients' trust across the region. With our partnership with ABS, we endeavor to increase our efficiency to exceed our clients' expectations". ABS' CEO Alaa Muqattash added, "We are honored to be working with Waseela on their digital transformation journey and are confident that we will be able to deliver remarkable impact and results that support their goals and ambitions."
The Implementation of SAP Business One ERP should be the cornerstone of Waseela's business expansion and digital transformation strategy, which will be the backbone of its operation, supporting the projects teams on fields, and providing a higher quality of day-to-day service to clients, by being up to date with real-time reports.
About Waseela
A leading Master Systems Integrator offering end-to-end innovative ICT solutions, with a portfolio of over 325 clients in the Middle East in various segments, from government to semi-government and private enterprise. Established in 2007, operating in 4 countries; Jordan, KSA, UAE & Qatar, Waseela has successfully delivered many unique high-profile projects that helped clients achieve their desired business outcomes with reasonable costs and minimum risks.
Find out more at www.waseela.com
About Advanced Business Solutions (ABS)
Advanced Business Solutions was founded in 2010 with a mission to help people transform their business through SAP Business One; a powerful and comprehensive world-class software solution. As the first and leading SAP Gold Partner in Jordan, ABS strives to ensure that customers transition to their new system smoothly and efficiently, whilst helping them attain their vision with the right blend of technology, strategy, and consulting.
For more information, visit www.e2abs.com