2017-02-14 03:23

BOND Selects ICS BANKS Universal Banking Solution from ICS Financial Systems
---
ICS Financial Systems Limited (ICSFS), the global software and services provider for banks and financial institutions, announced that BOND Savings & Loans Ltd., which was recently awarded the fastest growing brand in the Savings and Loans industry, has officially selected the awards-winning banking and financial solution ICS BANKS® to be implemented in its Headquarters and all its branches in Ghana.
2017-02-14 03:07
arabic
2017-02-14 11:14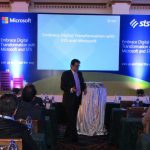 2017-02-14 10:58
arabic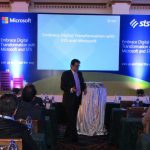 2017-01-16 10:39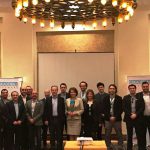 ESKADENIA Software Outlines New Strategies at the Company Annual Strategy Meeting of 2017
---
ESKADENIA Software, the leading Jordanian-based provider of world class software products & services conducted its 2017 Annual Strategy Meeting with the presence of the Company Management and Sales Teams to recap its strategic plan, goals and objectives. The meeting took place at The Movenpick – Dead Sea on the 12th of January 2017
2017-01-03 09:43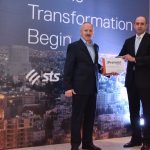 2017-01-03 09:23
arabic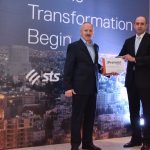 2016-12-28 12:05
arabic
2016-12-26 11:33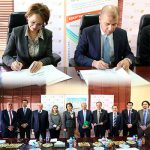 Jerusalem Insurance Company chooses ESKADENIA Software for Insurance and Enterprise Systems Project
---
ESKADENIA Software has been selected by Jerusalem Insurance Company Ltd (JERCO) to implement ESKA® Insures and ESKA® Business Manager. The contract, signed earlier this month, will deliver to JERCO state-of-the-art Insurance and Enterprise Management software.
2016-12-08 02:14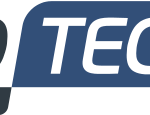 Pio-Tech signs agreement with National Bank of Kuwait to implement Bank-BI® Credit Bureau solution
---
Pio-Tech, the leading provider of Banking Business Intelligence and Performance Management solutions in Middle East and Africa has signed a new agreement with National Bank of Kuwait – Jordan (NBK – Jordan) to deploy Bank-BI® Credit Bureau solution at the bank.
« First
‹ Previous
1
68
76
77
78
79
Next ›
Last »